About Us
Located in the heart of East Elmhurst and Jackson Heights Queens, VS Exclusive has been in business for nearly 2 decades providing excellent customer service and haircuts for it's customers in the community.
Well Trained Barbers
VS Exclusive is home to a team of certified and well trained barbers with a combined experience of 110 years.
110 Years Experience
We staff experienced barbers who have been professionally servicing customers for at least 7 years. Our veteran barbers have over 15 years under their belts.
Branded Pr0ducts
Vs Exclusive also provide branded products for both the hair and beard.
Great Location
We are located in the quiet West Queens neighborhood of East Elmhurst close by the 7 trains, Brooklyn Queens Expressway, Grand Central Parkway and LaGuardia Airport. Plenty of parking available.
Customer Service
Our customers are our first priority, it's a no-brainer. We believe courteous treatment will make a customer a walking advertisement.
Crisp (Clean & Sharp) Shaves
If you're thinking of growing facial hair, you'll want to check us out for our latest collection of cool beard styles for men.
Haircut
Dope (Spectacular) Cuts
If you're looking for a new hairstyle or want to get a cool haircut to transform your style, then you'll love our collection of the best haircut styles for both men and women.
Hairwash
Fresh & So Clean
Although you may be tempted to reach for a bar of soap or bottle of regular shampoo, you may want to rethink your hair & beard routine. and come check us out.
Pricing
Shop
Testimonials
This is the best barber shop, with the best hair professionals I've ever found. I've been getting my cuts at this shop since 2005, and I've never had a bad experience. Clean, professional, quick and affordable, plus unbelievable talent. This is the shop for anybody who wants to look good and feel good after their cut. Check out vs exclusive. It's a must!
Whenever you are in the New York area around LaGuardia, make SURE you go and see Vic and his team at VS Exclusive! Great people, great conversations, amazing vibe, and affordable haircuts
VS Exclusive is my go to Barber Shop whenever I am in queens and I've been going there for 8 Years. They are located on Astoria Blvd. between 84th and 85th Street right next door to the popular Italian Restaurant "Joey's Place".
All the barbers' work that I have seen betrays an eye for detail and the skill to work it into the haircut.
Our Barbers
To Book an Appointment Choose a Barber and Click On Pic Below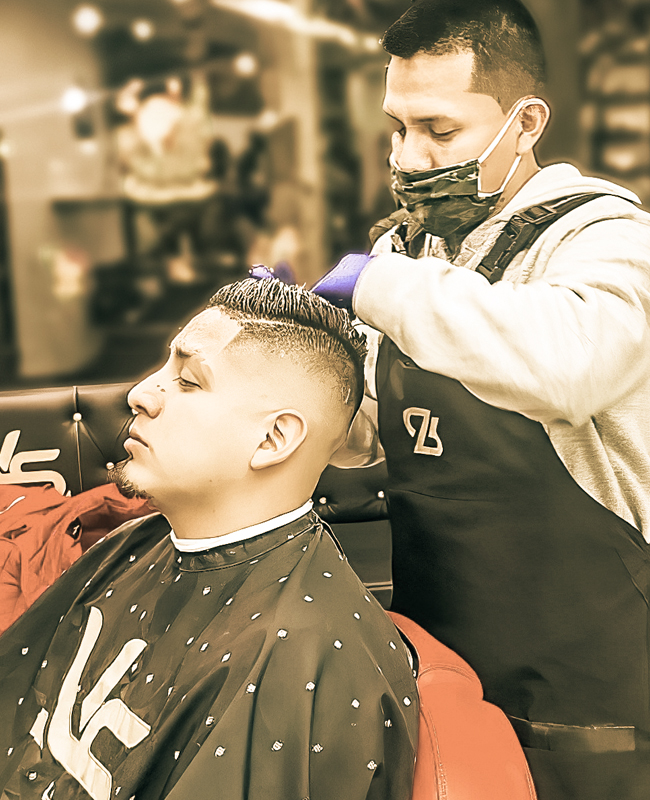 Our Headquarters
New York:
84-16A Astoria Blvd
East Elmhurst, NY 11370

Phone: (1) 917-572-6262
Fax: N/A
Email: info@vsexclusive.com
Book your visit online and save upto 25% Discount →